You know what's the only thing better than being a writer? Watching writers on tv. In honor of Labor Day, a holiday which demands either hard-core outdoor activity (camping!) or an escape to an air-conditioned home theater, here are my five favorite movies about writers.
Only the most depressing movie ever made about a writer and a mother and the Holocaust. For those days when you need to contemplate morality.
4. Misery
You want to write an unforgettable character? Annie Wilkes is an outstanding example. And here's a great scene with her in action. It's everything you really need to know about her, before we even see her break out the sledgehammer.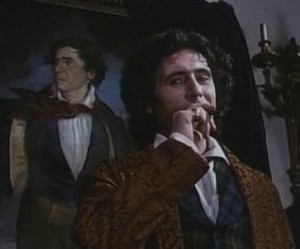 3. Gothic
Super-sexy Shelley and Byron romp. It might not be that great of a movie, but it's Gabriel Byrne, so dig in.
(Ooooh, Gabriel Byrne … )
It'll make you laugh, it'll make you cry, it will make you want to be a writer. Oh, and did I mention Gabriel Byrne is in it? Dig in!
1. The Shining
Think of this one as a warning–and a reminder that it's okay to take a movie break every now and again. After all, all work and no play makes Jack a dull boy.
Also, as a writer, you should take a careful look at this scene. The entire film is brilliant, but this moment is pure goose bump territory. Notice the tiny details–the sounds of the Big Wheel's, the set of the boy's shoulders, the way he cranks the back tire to really start it moving quickly again. And of course the skin-crawling music.
I am always looking for a great excuse to watch a movie, so please tell me some of your faves!